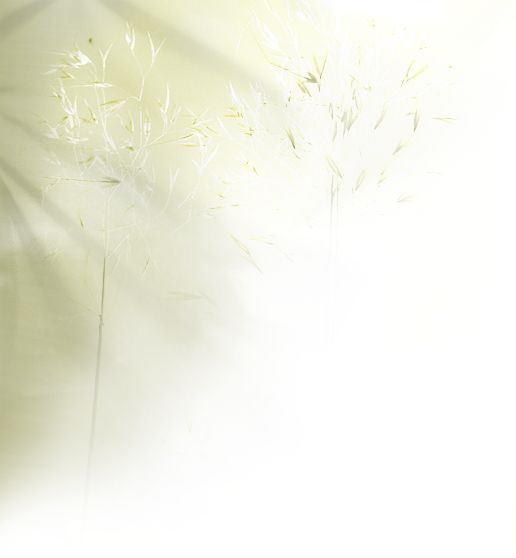 The Universal World Business Club

T/A Corporate Business Clubs

The World's Most Exclusive Membership Corporate Executive Business Club 

Deal Making Club Networking Parties Worldwide

There are an array of networking parties planned for club members to socialize, make business connections and cut deals that would under normal circumstances would not 

have happened. Included are meeting and making deals with CEO's, Corporate Executives, World Leaders, Lawyers, Doctors and Politicians, at different world parties, and events. Make deals during and after at celebration functions such as Carnivals (Carnivales) in Brazil, European Festivals, Asian Festivals, Russian Parties, Middle Eastern Luxurious Parties, Caribbean Resort meetings, and America's most powerful as you have fun at the same time. Your Company, Government, or Agency will benefit with amazing results when you meet with the world's best, smartest and most powerful people in the world. Events that are to be held at different locations around the world such as meetings, ballroom dancing parties, hosting yacht parties on a club yacht or club 

member's personal yachts, introductory club dinner parties, social pool parties, Vice Pres. connection parties, CEO of the year celebration parties, as well as corporate, company, VIP or government of the month awards celebration party and more.  All planned with the help of the club's very experienced event planners. Club members and your organization can also produce events with the help of our club event planners. For those who don't drink alcohol we will serve non-alcoholic healthy drinks, juices, sodas, smoothies, coffee, herbal and local teas available to VIPs at all functions.  We will respect all hosting country's religious & cultural traditions and rules, at all functions. 

Membership Information

Phone: 240-495-3266

This Ballroom Is Ready For A Club Formal Dinner Party

Copyright © 2010 Universal World Entertainment Group. All Rights Reserved.

CLUB EVENTS COMING SOON ​

Networking meetings and parties 

Formal Ballroom dancing parties 

Club hosted yacht parties 

Club member's personal yachts parties

Introductory club dinner parties

Charity Black-Tie Formal Balls

VIP & Executives Fund Raisers

VIP & Executives Spouse Tea Social

CEO and Vice Pres. connection parties, 

CEO and VP of the year awards & celebration parties

Small company of the year awards & celebration parties, 

Individual VIP of the year awards & celebration parties 

 Government officials of the year awards & celebration party

Procurement Officers, Salesman and Buyers Mixer Networking Party 

Outstanding Salesmen of the Year awards banquet 

Administrators of the year party

Business To Business Global Expo 2016

​Brazil Carnival in Rio de Janeiro

 A la carte access to All-Inclusive Platinum Benefits at additional charges

Why and How To Network In Today's Markets Online and In Person at Our Network Parties

Albuquerque

Atlanta

Austin

Baltimore

Birmingham

Boise

Boston

Charlotte

Chicago

Cincinnati

Cleveland

Columbus, OH

Dallas

Denver

Des Moines

Detroit

​Fort Lauderdale

Fort Worth

Orange County

Orlando

Philadelphia

Phoenix

Pittsburgh

Portland

Providence

Sacramento

Salt Lake City

San Antonio

an Diego

San Francisco

San Jose

Seattle

St. Louis

Tampa

Washington D.C.

Grand Rapids

Hartford

Houston

Indianapolis

Jacksonville

Kansas City

Las Vegas

Los Angeles

Louisville

Memphis

​Miami

Milwaukee

Minneapolis

Nashville

New Orleans

New York

Oklahoma City

Omaha

Questions? Contact Kirsten Schmandt (schmandt(at)gaccmidwest.org) to learn more.

Among those networking are members of the

German American Chamber of Commerce of the Midwest (GACC)

the French American Chamber of Commerce (FACC)

the Italian American Chamber of Commerce - Midwest (IACC)

the Dutch American Chamber of Commerce (DAC)

the Finnish American Chamber of Commerce (FACC-Chicago)

the Swedish American Chamber of Commerce (SACC)

the Norwegian Chamber of Commerce (NACC)

the Polish American Chamber of Commerce (PACC)

and the Danish American Chamber of Commerce (DACC)

Looking for European Business Networking 

​Universal World Corporate Business Clubs is truly the world's best and most exclusive business club in the world.  Join and do business a new and creative way to meet new clients and markets. Our club gives your organization the world's most exclusive, confidential, and fun option for your business or pleasure.  Your club corporate jet, helicopter, yacht, limo, private island and fellow club members are waiting right now for you to become a member.